Winter Update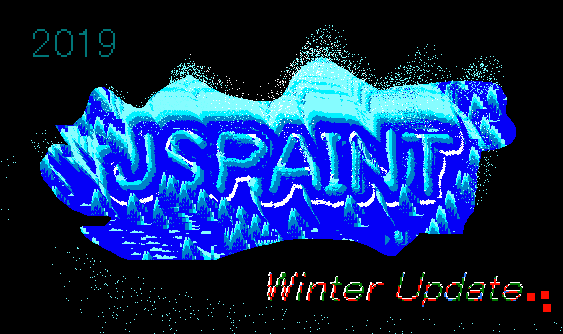 Winter Theme
A new UI skin is available, under Extras > Themes > Winter, featuring winter and holiday icons, festive fonts, and a palette with seasonal colors and peppermint patterns.

Merry Christmas and happy Hanukkah!
Better History
New: Jump to any point in the document's history, forwards or backwards, with Edit > History or Ctrl+Shift+Y.
Click on Text in the history view to go back to text editing.
You can return to when a selection existed.
Note: these states are skipped over with normal Undo and Redo, so you need to use the History window.
Branching history: if you undo, and then make changes, you can get back to everything. Future states are preserved.
Warning: History is not saved with the autosave. Document history will be lost if you refresh the page, or close the tab, or if the tab crashes, or if you close or restart your browser, or likely if you're just on a phone and the mobile browser loses focus.
Improved Mobile Support
New: Use two fingers to pan the view.
I recently made it easier to grab handles for resizing things. With that, combined with multitouch panning, JS Paint is much more useable on a phone.
Caveat: It's slow on some devices, and parts of the interface are still too small for touch.